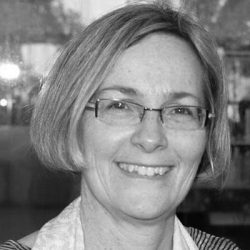 Emeritus Professor Toni Makkai, AM
Toni Makkai is a non executive director of the Ted Noffs Foundation who provide drug and alcohol services for young people and a former director/CEO of the Australian Institute of Criminology. She has had a long involvement in research on drug and alcohol issues starting with the first National Household Survey on Drugs in 1985 and was a long standing member of the Technical Advisory Group, lead the initial evaluations of the Queensland Drug Court, established the first monitoring program on police detainees (DUMA) which included routine urinalysis testing, and lead the operational evaluation team for the first sanctioned pill testing trial in the ACT. She is chair of the Griffith Institute of Criminology's Industry and International Advisory Board, a member of the ACT Reducing Recidivism Research Advisory Committee, and a Graduate of the Australian Institute of Company Directors.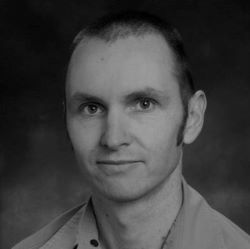 Prof. Mal McLeod
Professor Mal McLeod is a teacher and researcher within the Research School of Chemistry at the Australian National University. He obtained his PhD in organic chemistry from the University of Cambridge in 1998 and since then has worked continuously at Universities around Australia.
Mal's research interests include the development of new chemical and analytical methods to detect drugs in sport and this research is supported by funding agencies including the Australian Research Council (ARC) and the World Anti-Doping Agency (WADA).
He led the chemistry undertaking the first festival pill testing trials held in the ACT in 2018 and 2019 and served as the chemistry lead for the CanTEST Health and Drug Checking Service pilot. In 2022 Mal completed his Churchill Fellowship project to visit leading international drug checking services to rapidly improve the analytical chemistry capabilities in Australia.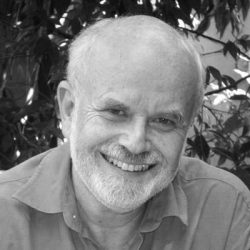 Supt. Frank Hansen
Superintendent Frank Hansen APM is President of the Noffs Foundation and a Board member of Harm Reduction Australia. Superintendent Hansen commenced his career in the NSW Police Force in1970.  At the time of his retirement at the end of 2010 he held the position of Local Area Commander, Rosehill.
Following 15 years in drug law enforcement Superintendent Hansen was promoted to Superintendent in 1994.  He then occupied various positions including Local Area Commander, Cabramatta for 2 years (2001/2); and Commander, Drug and Alcohol Coordination, State Crime Command (8 years) before his last position on retirement.
For the majority of his career Superintendent Hansen has had responsibility for providing policy advice to the NSW Police Force and Government on various aspects of alcohol and other drug use, particularly legislative and training issues, policing practices and their relationship to the provision of public health services.
Superintendent Hansen has represented the NSW Police Force on range of state and national committees including the Australian National Council on Drugs (ANCD) and the National Indigenous Drug and Alcohol Committee (NIDAC) and for 6 years chaired the Intergovernmental Committee on Drugs (IGCD).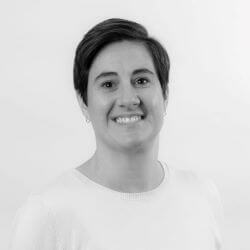 Dr Jody Moller (Morgan)
Please welcome Dr Jody Moller (Morgan) who is an associate research fellow within the Faculty of Science, Medicine and Health at the University of Wollongong. She has a Bachelor of Medicinal Chemistry and obtained a PhD in organic and medicinal chemistry in 2003. 
Jody is a lab-based toxicology researcher whose research interests sit at the intersection of analytical chemistry and public health. She has published papers on pill-testing as a harm reduction strategy and use of naloxone for reversal of synthetic opioid overdose. Her current research is focused on electronic cigarettes, with particular emphasis on identification and quantification of chemical constituents in samples available to Australian consumers as well investigations into the use of electronic cigarettes as an illicit drug delivery device.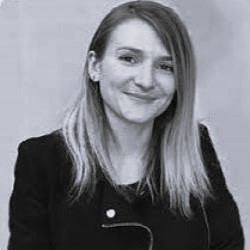 Steph Tzanetis
Steph is a member of the Pill Testing Australia consortium that worked on the 2018 and 2019 ACT trials and is a Peer Educator working at CanTEST. She has qualifications in health law, humanities, alcohol and other drugs and addictive behaviours. Steph is an Australian legal practitioner, having volunteered for several years in community law. She has experience as a Director on a number of Boards including Harm Reduction Australia.
She led Harm Reduction Victoria's DanceWize program for 9 years and has extensive experience delivering harm reduction services in festival and nightlife settings. Steph has worked and volunteered with harm reduction, compassionate care, and drug checking services overseas, including DanceSafe USA; Kosmicare Association, Portugal; and ANKORS, Canada.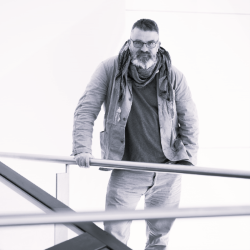 David Caldicott
David Caldicott is an Irish Emergency Consultant, working in the Bush Capital of Australia. He holds conjoint academic positions with the University of Canberra, and the Australian National University.
He's been involved in the campaign to introduce pill testing in Australia since the early '00s, initially in South Australia, and more recently, and successfully, in The Australian Capital Territory, initially at festivals with Pill Testing Australia, and then at a fixed site service, with CanTEST. He is the clinical lead and co-designer of both.
He was involved in the creation of WEDINOS in Wales, and the ACTINOSProject in the ACT. He has an interest mass gathering, festival and disaster medicine, and the toxicology of illicit drugs. He is a passionate advocate for evidence-based drugs policy, particularly from the service provider's perspective. His work in this space has brought him around the world, and allowed him the opportunity to take the aspects of overseas elements best suited to the Australian medicolegal environment, to create a drug checking service built for Australia. He is also the co-author of one of world's only ethical frameworks for the delivery of drug checking, the Trans Tasman Charter.
He balances his voluntary work on pill testing with a full time clinical position, and the co-wrangling of many small and future activists- with the infinite patience and tolerance of the only adult in his family, his wife.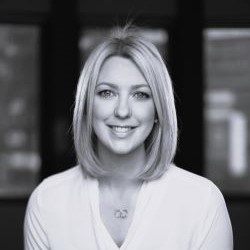 Jennifer Schuman
Associate Professor Jennifer Schumann is Head of the Drug Intelligence Unit at the Victorian Institute of Forensic Medicine and Monash University's Department of Forensic Medicine. She is a forensic pharmacologist and toxicologist, with nearly two decades experience interpreting the involvement of alcohol and other drugs in death.
In 2014, Jennifer was a visiting postdoctoral researcher at the Karolinska Institute and National Board of Forensic Medicine, Sweden, and the French National Institute of Health and Medical Research in Paris, supported by a Victoria Fellowship and an Australian French Association for Science and Technology Fellowship. Jennifer is a Chief Investigator on the Emerging Drugs Network of Australia – Victoria (EDNAV), a novel toxicosurveillance project contributing to a national Early Warning System. She is a Chief Investigator on a current NHMRC Project Grant in collaboration with University of Sydney and has received a number of awards and travel grants in recognition of her research, including a prestigious 2019 Churchill Fellowship.
Jennifer is Vice President of the Forensic and Clinical Toxicology Association (FACTA) and Editor of The International Association of Forensic Toxicologists (TIAFT) Bulletin. She is also a Theme Leader at the Monash Addiction Research Centre (MARC), and Chair of the FACTA Drug Checking Committee, which produced the first guideline for best practice in analytical drug checking. She has published extensively in the peer-reviewed literature, has presented her research at conferences throughout the world, and has a strong record of prior collaboration with clinical and forensic researchers throughout the world.