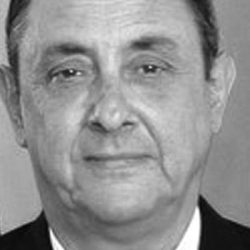 Mr Gino Vumbaca
Gino Vumbaca is President and Co-Founder of Harm Reduction Australia, as well as the Principal of 3V Consulting Services.
Mr Vumbaca has extensive experience in the HIV/ AIDS and drug and alcohol fields both in Australia and internationally. He is a Churchill Fellow, has completed a Social Work degree and a Master of Business Administration at the University of Sydney and is a qualified Company Director.
Mr Vumbaca is the former Executive Director of the Australian National Council on Drugs – a position he held for over 15 years – and which provided advice directly to the offices of the previous 4 Australian Prime Ministers (The Hon John Howard, The Hon Kevin Rudd, The Hon Julia Gillard and The Hon Tony Abbott) as well as numerous Ministers and senior officials. Previously Mr Vumbaca worked as the Manager of HIV/AIDS and related services with the NSW Department of Corrective Services, in a variety of drug and alcohol centres as a counsellor, was involved in the operation of Australia's first needle and syringe program and was responsible for coordinating the establishment of the NSW network of NSPs for the NSW Health Department.
Mr Vumbaca also continues to provide advice on prisons, HIV and drug issues for international organisations such as the United Nations & World Health Organisation.
He is also a Director of Justice Reinvestment NSW and President of the largest non-government drug and alcohol organisation in Macau SAR – ARTM.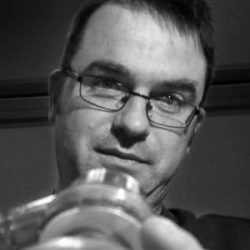 Dr David Caldicott
Associate Professor David Caldicott is an Emergency Consultant at the Emergency Department of the Calvary Hospital in Canberra and a Clinical Senior Lecturer in the Faculty of Medicine at the Australian National University.
Following the death of a young patient in Adelaide in 2001 from a para methoxyamphetamine (PMA) overdose, Dr Caldicott has pursued innovative ways of identifying novel ways of identifying emerging dangerous drugs and encouraging behaviour that could reduce harm among consumers. He was involved in the evaluation of pill testing interventions in the underground music festival scene in South Australia in the 2000s, and has been a public health advocate for this intervention for over 2 decades. He designed and piloted the Welsh Emergency Department Investigation of Novel Substances (WEDINOS) project in the UK, a unique program using regional emergency departments as sentinel monitoring hubs for the emergence and spread of novel illicit products associated with harm. He has replicated this work in Australia with the ACT Investigation of Novel Substances (ACTINOS) Group. It is an obvious extension of this work to move from merely annotating overdoses as they occur, to try and prevent overdoses from occurring in the first place.
Dr Caldicott has published widely in the peer-reviewed literature, and presents nationally and internationally on the subject of the use of the emergency department as an observatory for the surveillance of novel psychotropic substances as they evolve, as well as their effects in acute overdose. He is a recognized expert with the Australian Science Media Centre on the topic of illicit drug overdose, & remains a staunch advocate for harm reduction, maintaining that drugs policy is an issue of public health, and not political morality.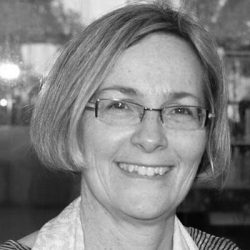 Emeritus Professor Toni Makkai
Toni Makkai is Deputy President of the Governing board of the Ted Noffs Foundation who provide drug and alcohol services for young people and a former director/CEO of the Australian Institute of Criminology.  She has had a long involvement in research on drug and alcohol issues starting with the first National Household Survey on Drugs in 1985 and is still involved through the Technical Advisory Group, lead the initial evaluations of the Queensland Drug Court, established the first monitoring program on police detainees (DUMA) which included routine urinalysis testing, and lead the operational evaluation team for the first sanctioned pill testing trial in the ACT.
Ms Stephanie Tzanetis
Stephanie has been Harm Reduction Victoria's DanceWize Program Coordinator since 2013. She has a background in law, arts and alcohol and other drug (AOD) studies; is a board member of Drug Policy Australia and Psychedelic Research in Science and Medicine (PRISM); has worked with event harm reduction, compassionate care, and 'pill testing'/drug checking services overseas, including DanceSafe, USA, and Kosmicare, Portugal. She is a volunteer community lawyer and a Melbourne University LLM candidate specialising in medical and health law.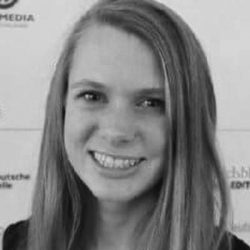 Ms Penny Hill
Penny Hill is a PhD candidate at the Burnet Institute investigating the impact of health service use on opioid overdose among people who inject drugs, and works for the Centre for Research Excellence into Injecting Drug Use (CREIDU) and the National Naloxone Reference Group (NNRG). Penny has a background as a community health worker in harm reduction and needle syringe programs across Melbourne and Sydney, is the founder of Students for Sensible Drug Policy Australia, and is a Board Member of Harm Reduction Victoria, Harm Reduction Australia and is the Oceania Representative to the International Drug Policy Consortium's Members Advisory Council.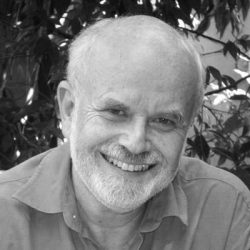 Supt. Frank Hansen
Superintendent Frank Hansen APM is President of the Noffs Foundation and a Board member of Harm Reduction Australia. Superintendent Hansen commenced his career in the NSW Police Force in1970.  At the time of his retirement at the end of 2010 he held the position of Local Area Commander, Rosehill.
Following 15 years in drug law enforcement Superintendent Hansen was promoted to Superintendent in 1994.  He then occupied various positions including Local Area Commander, Cabramatta for 2 years (2001/2); and Commander, Drug and Alcohol Coordination, State Crime Command (8 years) before his last position on retirement.
For the majority of his career Superintendent Hansen has had responsibility for providing policy advice to the NSW Police Force and Government on various aspects of alcohol and other drug use, particularly legislative and training issues, policing practices and their relationship to the provision of public health services.
Superintendent Hansen has represented the NSW Police Force on range of state and national committees including the Australian National Council on Drugs (ANCD) and the National Indigenous Drug and Alcohol Committee (NIDAC) and for 6 years chaired the Intergovernmental Committee on Drugs (IGCD).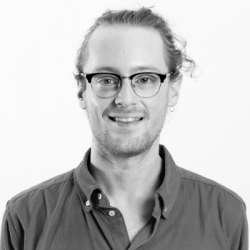 Mr Nick Kent
Nick Kent is the President of Students for Sensible Drug Policy Australia. Nick is a qualified secondary teacher, with a research background in drug education, working in nightlife harm reduction, political advocacy and youth representation.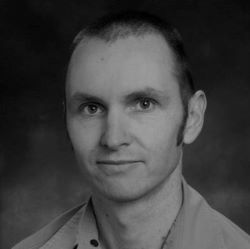 Dr Mal McLeod
Associate Professor Mal McLeod is a teacher and researcher within the Research School of Chemistry at the Australian National University. He obtained his PhD in organic chemistry from the University of Cambridge in 1998 and since then has worked continuously at Universities around Australia.
Mal's research interests include the development of new chemical and analytical methods to detect drugs in sport and this research is supported by funding agencies including the Australian Research Council (ARC) and the World Anti-Doping Agency (WADA).
He led the team of chemists undertaking the first sanctioned pill testing trial held in the ACT.