Our ambassadors are community leaders who come from all walks of life. From family members of those who lost their lives, to those in power who stand for change.
PTA is looking for people to publicly advocate for pill testing in Australia – if you think you can help please click here >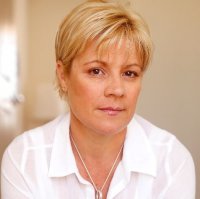 Jennie Ross-King
Click for bio
Jennie Ross-King is mother of Alex. Alex was 19 years old when passed away after taking an unknown dose of MDMA whilst at a Music Festival in Jan 2019.
Jennie's daughter Alex, and 5 other young people where subject to a Coronial Inquiry into deaths at Music Festivals over a 5-month period. It was here that Jennie learnt how wide spread the use of illicit drugs (party drugs) is amongst young people and the dangers associated with the lack of knowledge and education surrounding its use and the role this played in Alex's death.
Jennie made a decision during the this time she would endeavour to make a difference for other families, someone else's child and ensure that that absolutely everything being done to prevent where possible someone taking an illicit drug/s but to also better inform those people who choose to use, by providing greater access to targeted accurate information and expert knowledge of how to reduce the harms that may arise to them if you choose to use illicit drugs.
"'Information is power! By testing a pill and more importantly having a one on one 'lesson' on the effects of that drug on that person at that time then that, I believe will save someone's life".