Pill Testing Australia – Give that they may know!!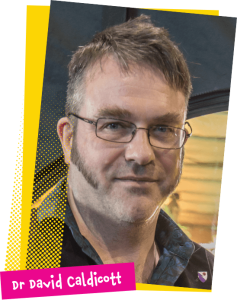 Open letter to Australian public from Dr David Caldicott.
Well… hello, Australia!
My name is David Caldicott, it's entirely possible that you may have seen or heard me harping on about harm minimisation in general and pill testing in particular over the last decade or so. If so, sorry about the prior intrusion and apologies again for this one but it's important stuff!
Last year, on the smell of an oily rag and the goodwill of the ACT Government & Groovin' The Moo, Pill Testing Australia conducted Australia's first-ever government sanctioned pilot of pill testing in Canberra. We are back again this year- bigger and better – with our second outing on April 28th.
The support from the medical and scientific community for pill testing is pretty much unanimous, no matter what some Australian politicians would have you believe.
Over a dozen professional medical bodies, medical, nursing, paramedical and pharmaceutical now stand with us and 20 years of global data shows that shows pill testing reduces drug consumption and reduces harm.
We've committed to offer free pill testing trials for any state or territory in Australia and we're asking for your help to deliver on this commitment.
Our first target is to raise $100,000 to help roll out more pill testing trials in other jurisdictions around Australia, and to buy a couple of schmick pieces of tech to do the testing (ALPHA II FTIR spectrophotometers).  We also need the money to assist with logistics, resources and volunteer travel.
While $100k is a great start, if we can come together as a dedicated progressive community and raise a bucket load more, we can really take the fight to the those who oppose this initiative and get this essential harm reduction strategy implemented nationwide.
Big love

Dr David Caldicott
Emergency Consultant – Emergency Department Calvary Hospital, Canberra.
Clinical Senior Lecturer – Faculty of Medicine, Australian National University.
Pill Testing is supported by:
Australian Medical Association, Public Health Association Australia, Royal Australian College of General Practitioners, Royal Australian College of Physicians, Australasian College for Emergency Medicine, Rural Doctors Association of Australia, Australian Nursing Midwifery Association, National Australian Pharmacy Students' Association, Pharmaceutical Society of Australia, Public Health Association of Australia, Ambulance Union State Council + more!
Send us a message to pledge your support for our campaign
Instructions for video
1. Videos should be 15 – 30 secs long
2. No background noise please – this means we can edit them together with music later on
3. Please make sure you are clearly lit
4. Please ensure your smartphone is in landscape NOT portrait
5. If possible place the phone on a tripod so it's steady and step back
6. When recording, look into the lens of your camera, NOT in the middle of your screen 🙂
Please answer the following questions on video, speaking clearly.
1. Why should pill testing be available in Australia?
2. What do politicians need to understand?

Please say and complete the following sentence.
"Come on Australia ………………………………………………………………"
Please say
"Help Pill Testing Australia provide free pill testing trials Australia wide!"